B&R's enclosures are often integrated into bigger and more complex projects. To alleviate the issues of modifying or wiring switchgear into enclosures on the project site and causing delays, risking mistakes or non-compliance, B&R offers a range of services and customisable solutions prior to shipment.
Unlike imported competitor products, B&R's Australian manufacturing facilities enable us to minimise lead times as well as comply to Australian standards for the range of industries and environments that we serve.
Customisation at the time of manufacture is easier and more efficient as all of our manufacturing sites have the same machine capabilities, benefiting customers working to deadlines and budgets across Australia.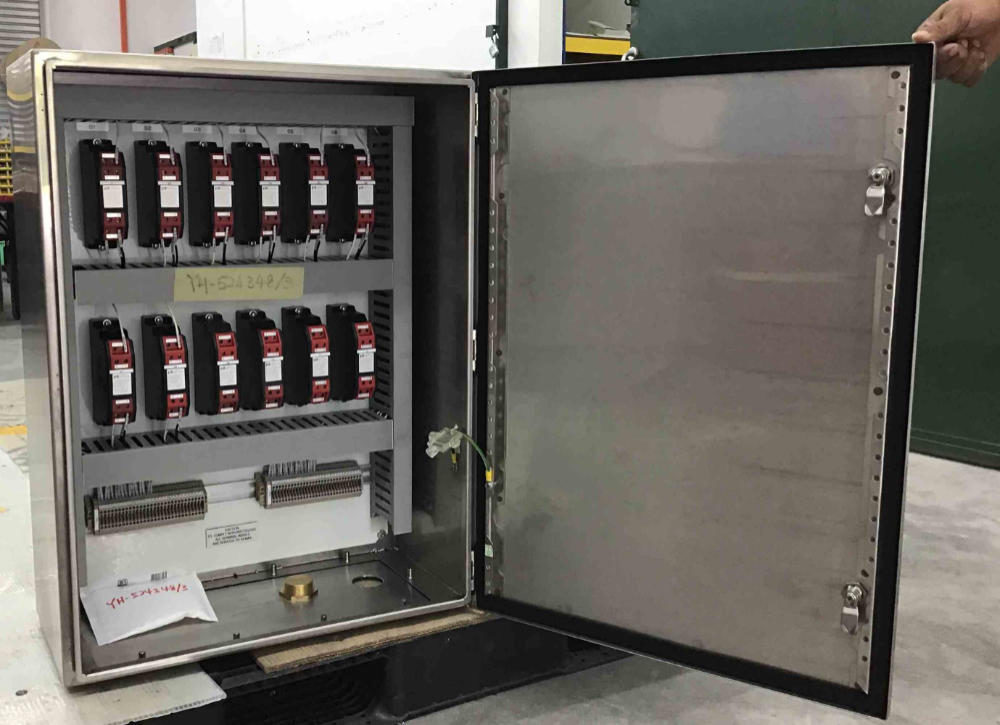 Laser Cutting and Hole Punching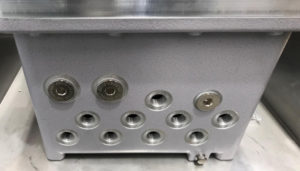 To make sure your enclosure is delivered to site ready to use, B&R can laser cut or punch a specified shape or hole in an enclosure prior to shipping. This can include removal of sections or creation of multiple holes, accurately and to your specifications. By having B&R perform any additional cutting or punching on your enclosure before it leaves our factories the enclosure can be ready for immediate installation when it arrives on site. Importantly, this is often achievable with minimal or no additional lead time.
Advantages of having B&R laser cut and hole punch during the manufacture process include:
Removal of challenges where access to specific surfaces is difficult
Reducing issues related to dangerous or difficult environments on work-sites as well as the need for specialised machinery
Reducing risk of on-site alterations by contractors affecting the IP rating or the surface finish.
Cutting and hole punching prior to surface coating and finishing also maximises the enclosures fit for purpose factor and longevity.
Saving time and money while B&R retains responsibility of delivering as ordered
No minimum quantities required for laser cutting and hole punching.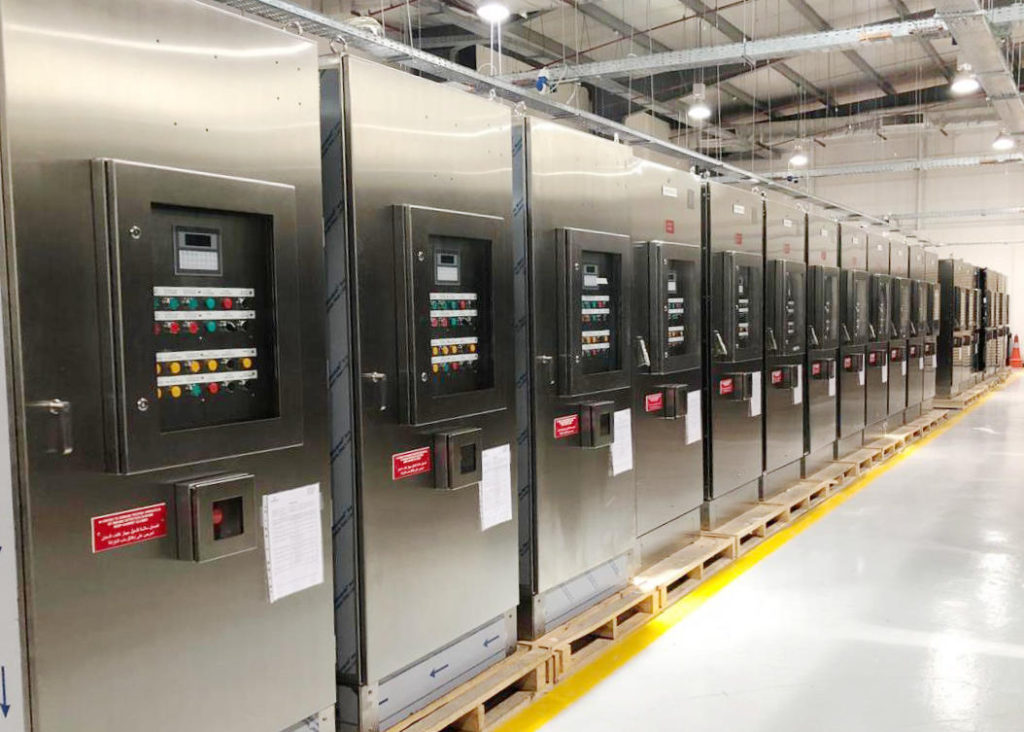 Customised Construction
All projects and sites are different and whilst B&R's extensive range of products is designed to fit the majority of requirements there are times when a specialised solution is needed to provide the best fit for purpose. B&R's Australian manufacturing sites are able to produce enclosures to almost any specification and requirement, including hazardous environments as well as stand-alone and sensitive equipment housing.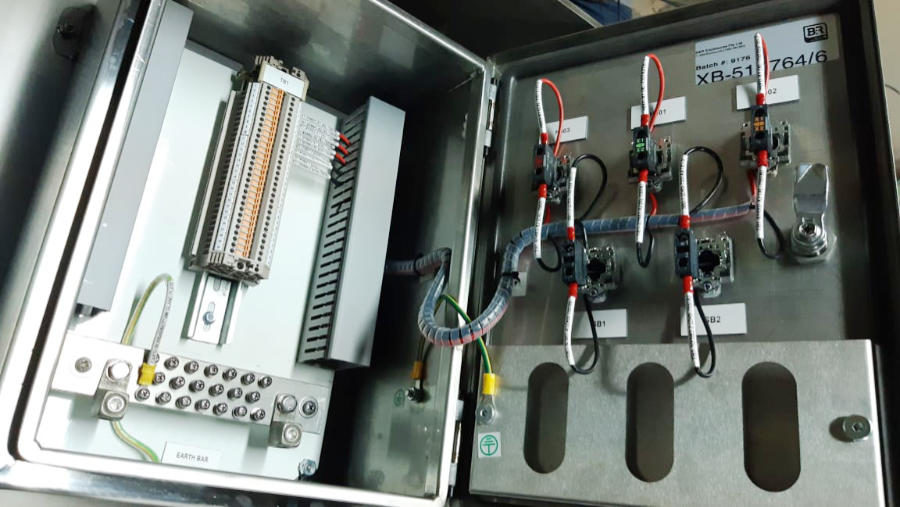 As well as manufacturing the enclosures from design we are also able to modify and customise our existing range of standard products. B&R specialises in producing custom built enclosures and employs an in-house team of experienced and professional designers to create drawings and quotes for custom enclosure solutions for large and small projects. With specialised knowledge our designers can work on a broad range of materials for all environments.
We are able to build prototypes and carry out testing for any project ensuring that the finished product will be a good fit for the purpose that it is intended.
Electrical Equipment and Wiring Integration
Having B&R install switchgear and other electrical equipment and components in-house before shipping the enclosure to your site can save considerable time and money. It can also assist in standardising the equipment across the whole project, reducing on-going maintenance and making it easier.
Our electrical integration solutions include:
Full wiring with switchgear and components sourced by B&R
Integration of free-issued switchgear and other components
Partial integration – wire up ready for final components