Enclosures, Racks and Cabinets
B&R Enclosures has extensive experience in providing enclosure solutions suitable for a wide-range of environments. Both standard and customised enclosures are offered to suit different applications including process automation, power distribution and control, switch disconnection, junction and marshalling, motor control centres, climate control and data and communications. B&R Gulf LLC specialises in providing enclosures and electrical integration solutions for a broad range of applications including:
All types of oil and gas applications – onshore and offshore
Underground and open pit mining
Pharmaceuticals, petrochemicals, refineries and fertiliser plants
Conventional power generation as well as natural gas, wind and solar energy
A large range of industrial projects including water treatment and waste water plants
Agriculture sites and grain silos
B&R Gulf is a 'Saudi Aramco Approved Local Company' under the IKTVA (In-Kingdom Total Value Add) initiative through the Saudi Arabian Government and Saudi Aramco. Click here to download our supplier approval information which includes our Vendor and Plant ID.
As a local supplier, B&R Gulf LLC is able to deliver a range of key benefits to our clients. Benefits include IKTIVA millage for ARAMCO & SABIC projects (Saudi vision 2030 policy), GCC benefits for non-Saudi projects, on-time deliveries, short lead times on most products, local knowledge of specifications and wiring regulations, and competitive pricing.
B&R encompasses 5 divisions: Hazardous Areas, Industrial, Data ICT, Residential Commercial and Defence. Each division focusses on the unique needs of different market segments. Together these divisions share the strengths, resources and experience of the founding company to provide attentive customer service, innovative design and superior quality.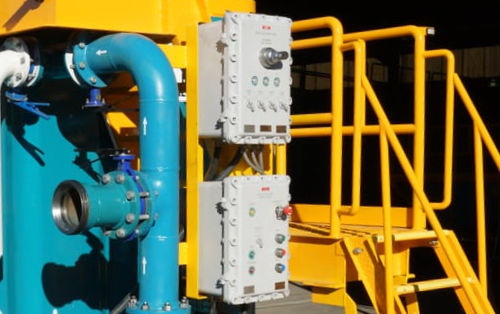 Hazardous Area Enclosures